About Susan Greene
Background on Susan Greene, Freelance Copywriter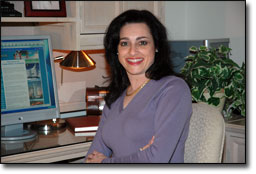 Thank you for your interest in me and my copywriting services. I'm Susan Greene. It's a pleasure to meet you.
For the past 20+ years, I've been a professional copywriter, serving clients in diverse industries. I write marketing copy that helps businesses sell their products or services.
Although based in Orlando, Florida, I work with companies across the U.S. and the world. I have a BS degree in journalism from Syracuse University and an MBA from Southern New Hampshire University.
My education combined with my real-world experience give me the ability to:
For the past ten years, I've especially focused on providing services as a website copywriter and search engine optimization (SEO) expert. I can help your website rise to the top of search engines and, most importantly, convert visitors into customers.
Working on your behalf, I'll learn about your business, your markets, your customers, your prospects and your competition (keeping all proprietary information confidential, of course). Then I'll apply that knowledge to produce copy that meets your objectives.
You'll get enthusiastic, personalized service and the benefits of my marketing acumen and business know-how. Your project is important to me, and I look forward to developing a long-term relationship with you as your freelance professional copywriter. Contact me, Susan Greene, today at FloridaCopywriter@gmail.com or call 407-578-5528 (Orlando, Florida).
Want to know more? Read an interview with Susan Greene here.
© 2013 Susan Greene, freelance copywriter. All rights reserved.